We need to check the VMware Compatibility Matrix to verify if existing Hardware support upgradation. vCenter Server 7.0 cannot manage ESXi 6 and earlier versions. If we have an existing environment with ESXi 5.0 or 5.5 then first we need to upgrade these hosts and then vCenter.
As VMware didn't introduced Windows vCenter Server v7.0 so we need to upgrade to vCenter appliance.
Initially we need to run "VMware-Migration-Assistant.exe" which will check the infrastructure and verify that architecture meets requirements to upgrade and if there is enough free space where we are going to migrate.
Before starting the vCenter Server to appliance migration.
Take backup of vCenter on Windows to revert back if something goes wrong
Sync the clock between all machines
Current ESXi environment should have version 6.0 or higher
Below are the following steps which will guide us to complete the vCenter migration
Mount the VCSA 7.0 ISO image
Go to Migration Assistant Folder and Run "VMware-Migration-Assistant.exe" as administrator.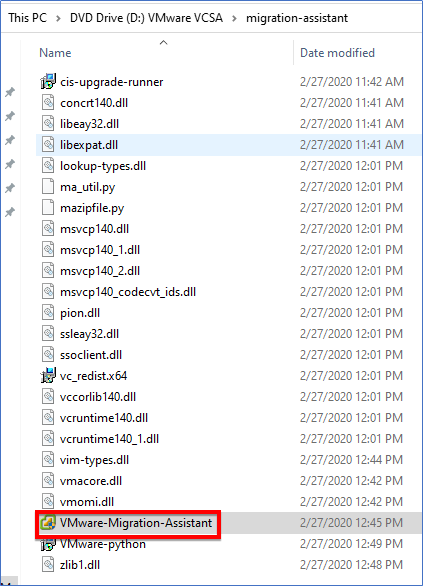 Enter vCenter Administrator password. This will run the commands and test prechecks of migration.
Once we get the message "Waiting for migration to start" then run the Installer from ISO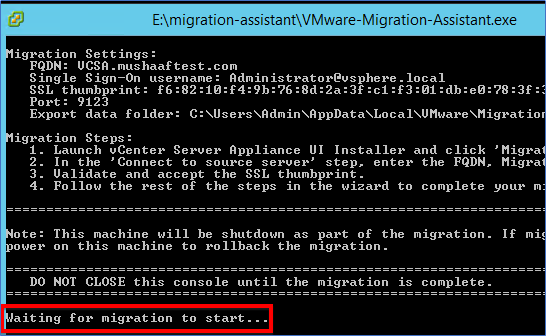 Right click on "Installer.exe" and Click on Migrate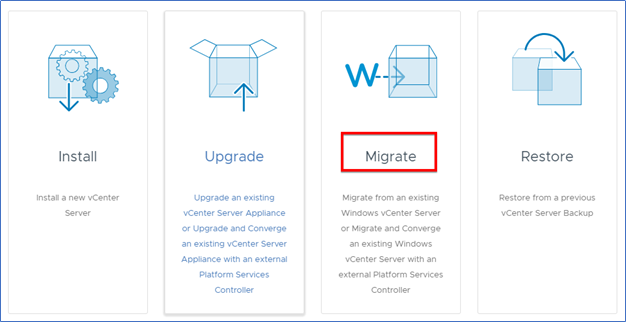 Accept End user license agreement and Next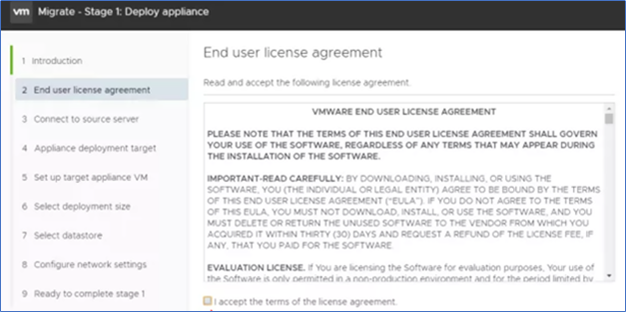 Enter the Source server info and click Next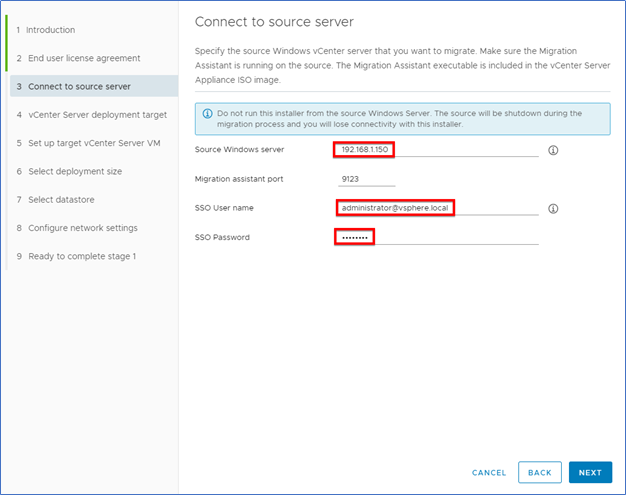 Click on Yes to accept the SSL Certificate and enter the Destination Host info.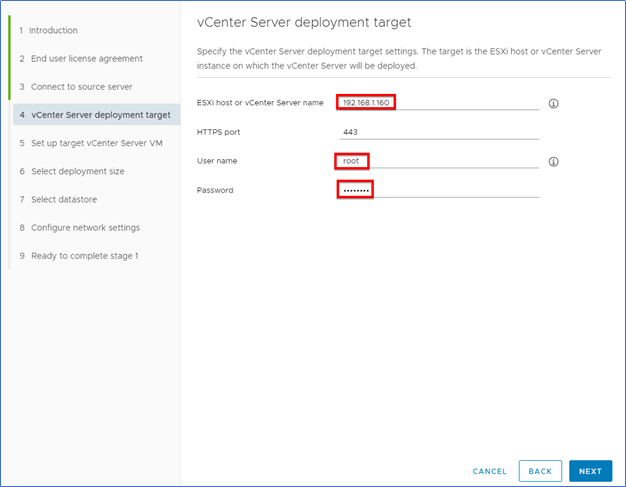 Accept License agreement again and Set Target vCenter info

Select the Deployment size and click Next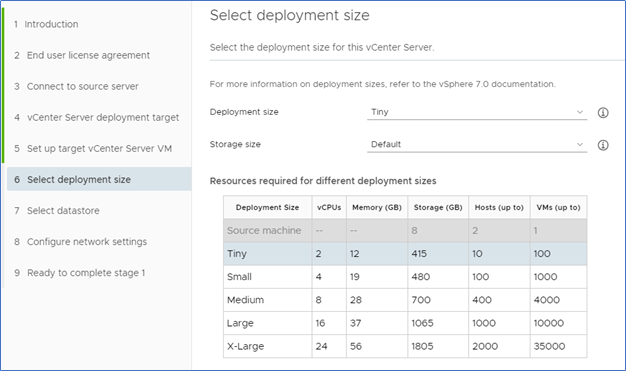 Select the Datastore and make sure to enable Thin Disk mode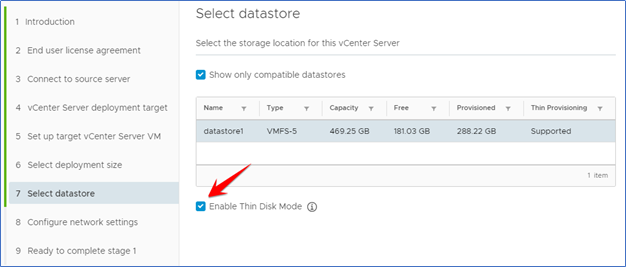 Configure Network info and click Next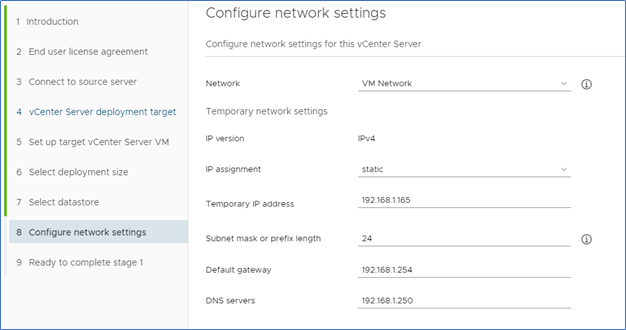 Finally, review the Summary and click on Finish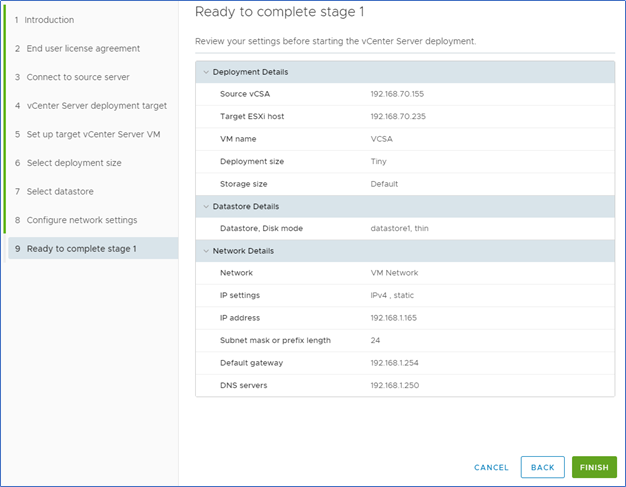 As migration has been started and this will take few minutes to complete.


We can also check the status from old vCenter as below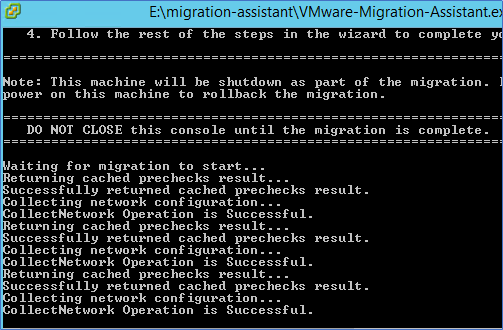 After completing the stage 1 Click on Continue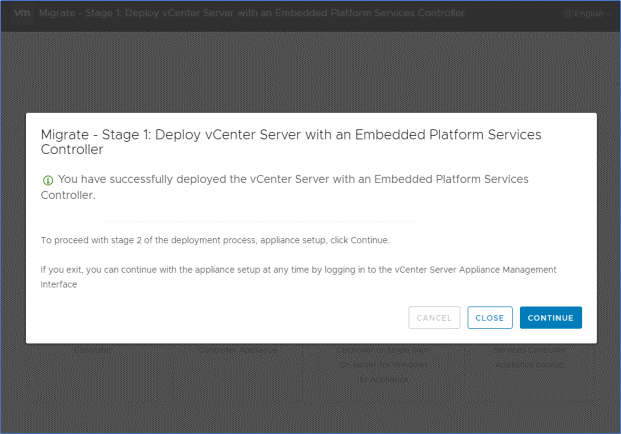 Enter the credentials of vCenter Server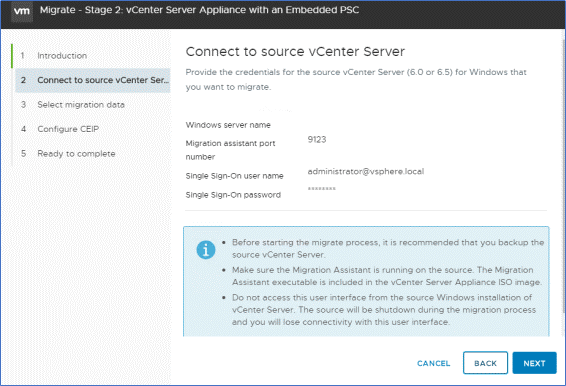 Provide Active Directory Domain and credentials
Select the Migration Data you want to migrate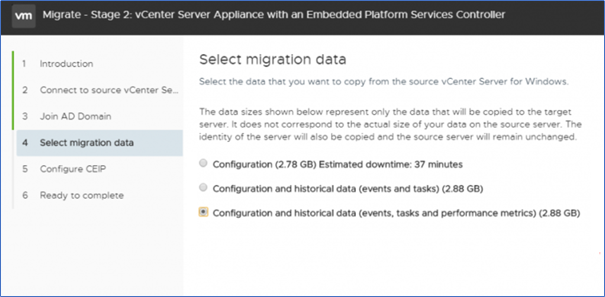 Click on Finish and Old vCenter will be shutdown automatically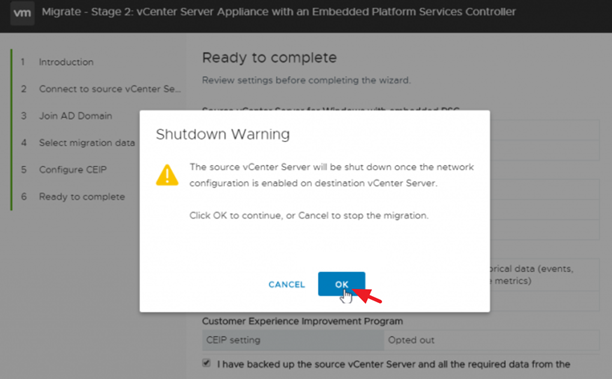 his will take sometime to copy the data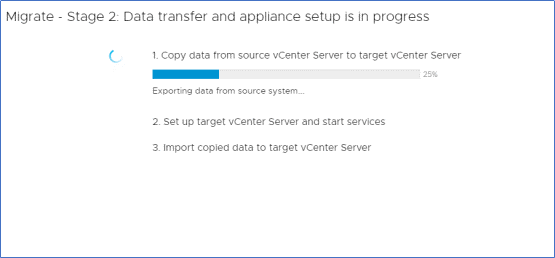 And final screen will show that migration has been Completed.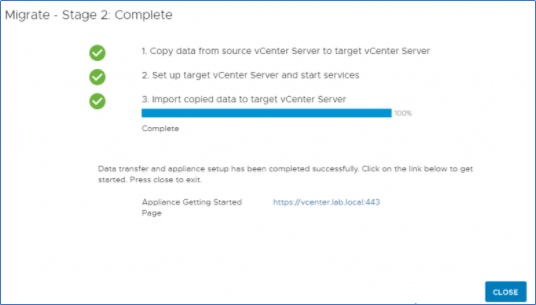 Access the vCenter by FQDN name