1- Open https://security.microsoft.com then go to Settings > Endpoint > Onboarding and download below packages on the device which you want to onboard.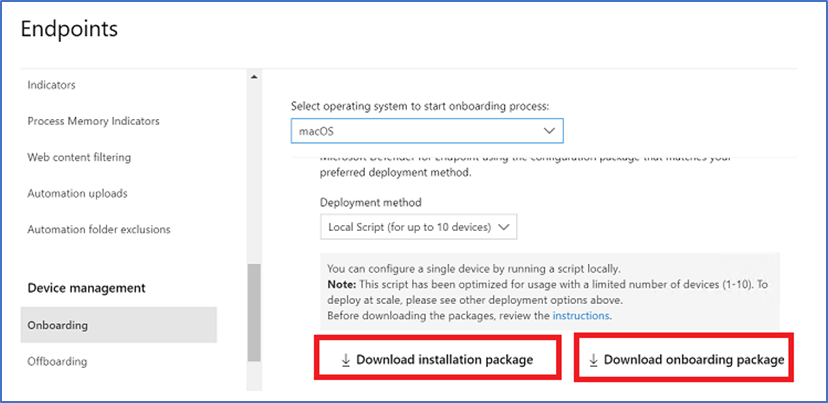 2- Install the "Installation Package" on the device.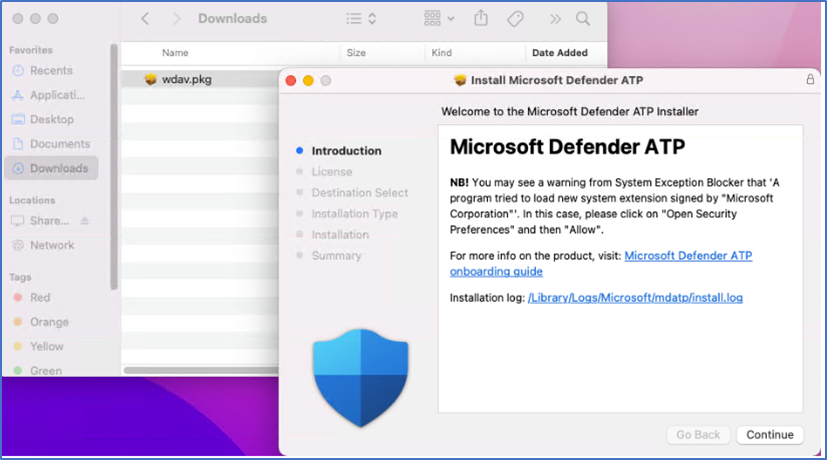 3- Allow Extension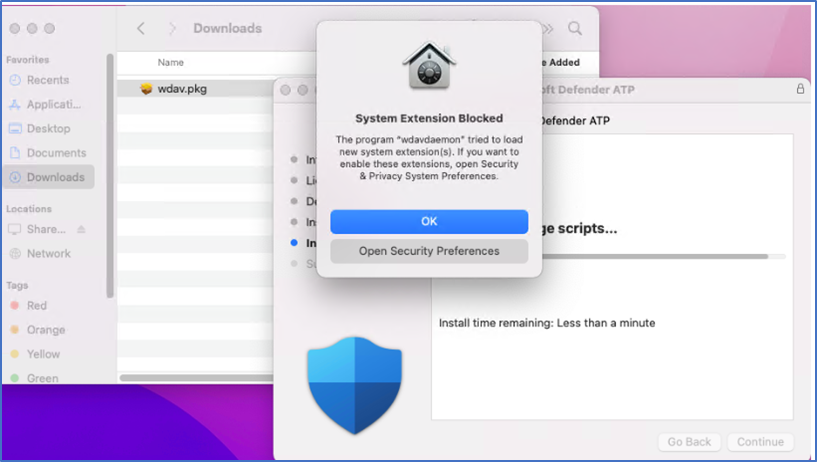 4- Go to System preference > Security & Privacy > General Tab and Allow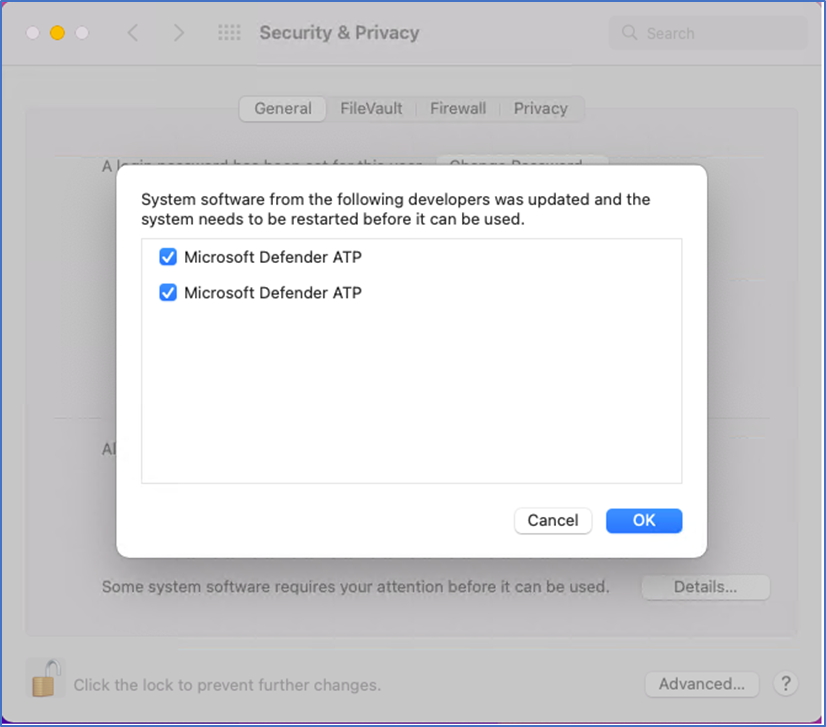 5- Allow "Microsoft Defender ATP "to monitor network activity
6- To Grant full access permission go to System Preferences > Security & Privacy and navigate to the Privacy tab.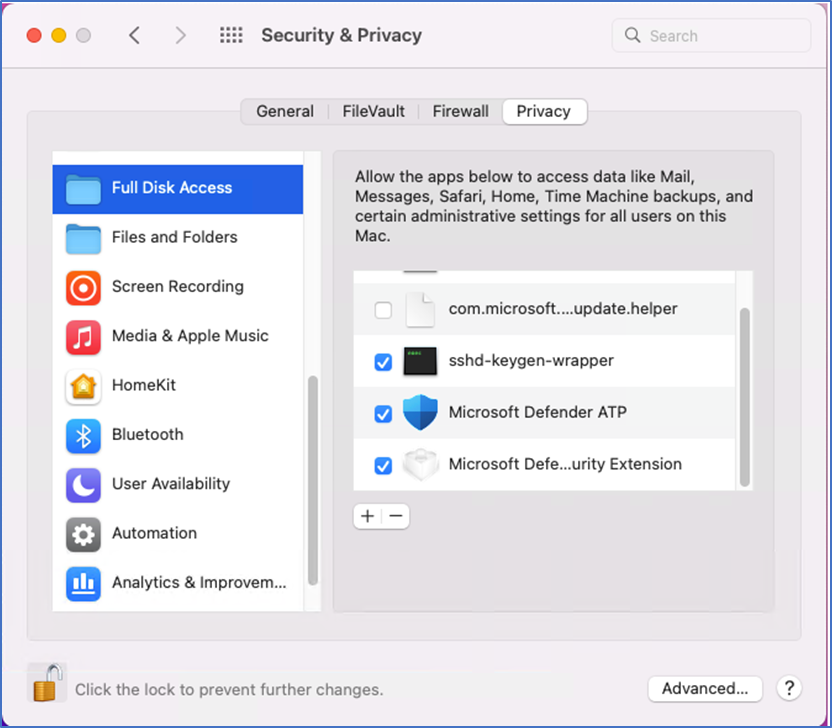 Microsoft Defender icon will be shown but we need to do "Client Configuration" first.
Client Configuration
Client is not associated with org_id yet and we can check that with below command


Open Terminal and type this command: mdatp health –field org_id
2. To configure file type below command in terminal (if package is in download folder, then you have to use that path to run the command) otherwise you have to write the exact path where you placed the "Onboarding package"
/download/python MicrosoftDefenderATPOnboardingMacOs.py
3. Now you can type the first command again to verify that the device is associated with your organization: mdatp health –field org_id

Then open portal https://security.microsoft.com again, scroll down to "Device Inventory" and you will see your device there.