What is the purpose of scan to network folder?
Scan-to-network-folder refers to the process of immediately scanning a document from the MFP to a specified folder on a PC, Mac, or Server. The destination folder must be configured to accept the user authentication and user permissions, much like when a user saves files to a network share.
Step 1: Go to "Windows Features" and look for SMB
To open Windows features on or off, follow these steps:
Click the Start button
Open the Control Panel
Click on Programs and features

Click Turn Windows features on or off.
If you're prompted for an administrator password or confirmation, type the password or provide confirmation.
To turn a Windows feature on, select the check box next to the feature. To turn a Windows feature off, clear the check box. Click OK.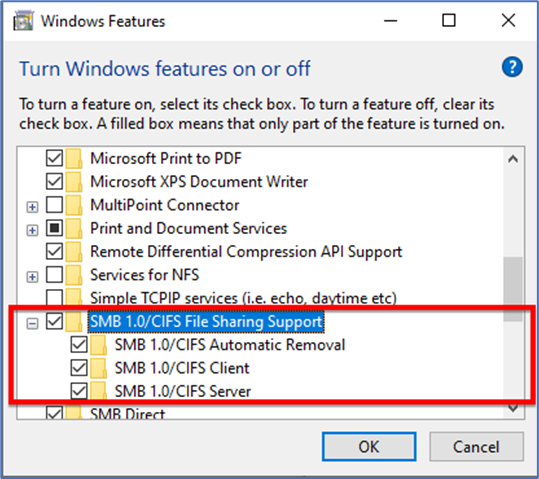 Check the SMB 1.0/CIFS File Sharing Support and subfolders too.
Some Windows features are organized into folders, and some folders include subfolders with extra features. A check box that is only half checked or that is dimmed indicates that some of the things in the folder are on and some are off. Double-click a folder to see what's within.
Step 2: Go to Register Editor
There are two ways to open Registry Editor in Windows 10:

In the search box on the taskbar, type regedit, then select Registry Editor (Desktop app) from the results.

Click on run as administrator

Right-click Start, then select Run. Type regedit in the Open: box, and then select OK.

Navigate to this path:HKLM\SYSTEM\CurrentControlSet\Services\NetBT\Parameters
Add the following registry key to the machine affected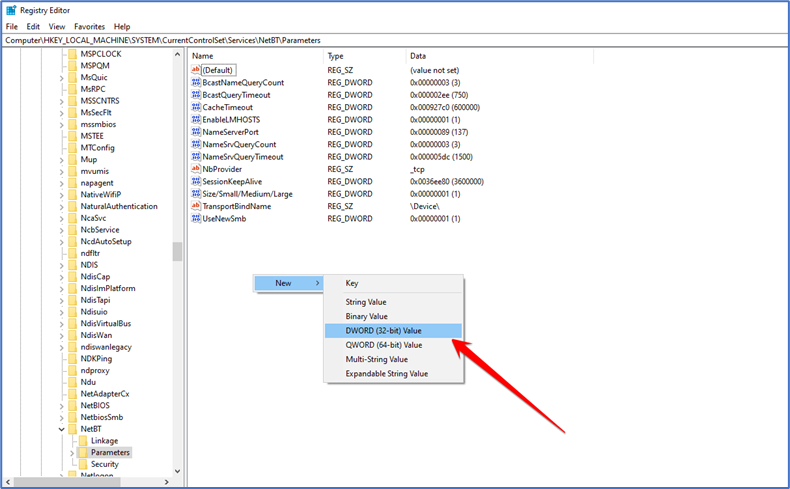 Value Name: AllowNBToInternet
Set Value: 1
Step 3: Reboot the PC
Check now on printer if the folder is visible or not.