AVD is a comprehensive desktop and application virtualization service managed by Microsoft and hosted in the Azure cloud. It delivers simplified management with multi-session Windows 10 and Windows 11 support.
AVD is optimized for flexibility and enables organizations to deliver a virtual desktop experience and remote apps to any device, below are steps to upgrade ThinPro OS in HP T420 and setup Azure Virtual Desktop Client.
Technical Specifications for AVD on ThinPro OS
| | |
| --- | --- |
| Requirements | |
| Supported Devices | T240, t420, t430, t530, t540, t628, t630, t638, t640, t730, t740, mt21, mt22, mt32, mt45, mt46 |
| Supported Operating System | HP ThinPro 7.2 |
| Minimum RAM | 2GB (4GB Recommended) |
| Minimum Available Storage Space | 500MB |
As "Azure Virtual Desktop" Add-in can be installed in ThinPro 7.2 so if you are running an older OS version and device is in the supported list, then follow the steps to upgrade to ThinPro 7.2
Switch to Administrator Mode.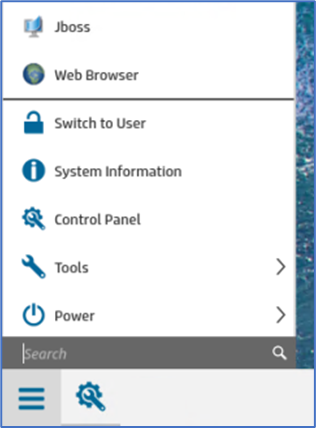 Go to Easy Update Mode and Select "Full Image Updates"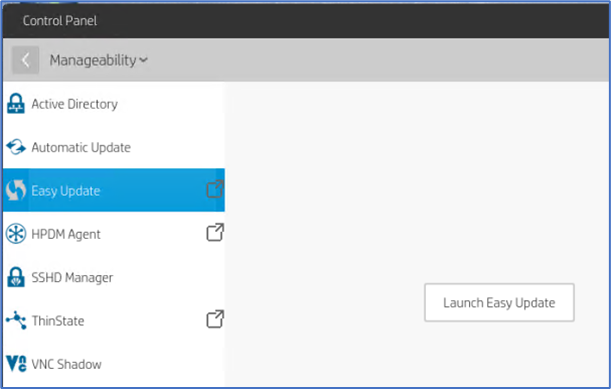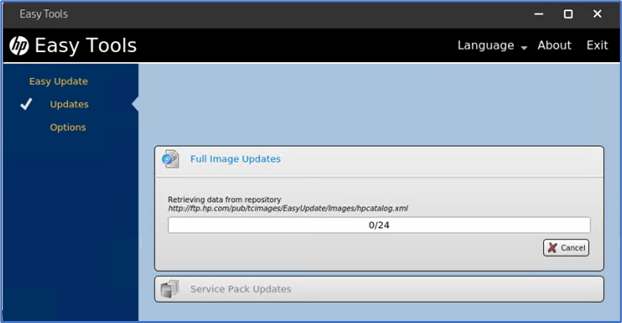 Select ThinPro 4096MB x64 Image and Install. This is going to take few minutes and reboot the device.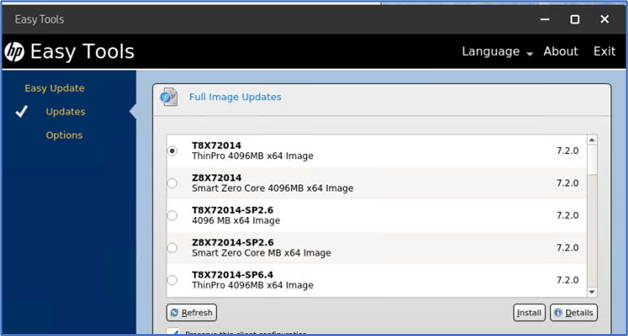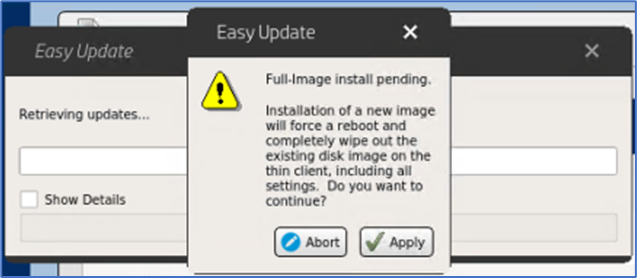 Once device is started again, you can verify in "System Info" that ThinPro 7.2 is shown as OS version. Launch EasyUpdate once again to install "Azure Virtual Desktop" Add-in.
This time Select "Service Pack Updates" and look for "thinpro-avd-windows365-client.xxxx.7.2" and install it.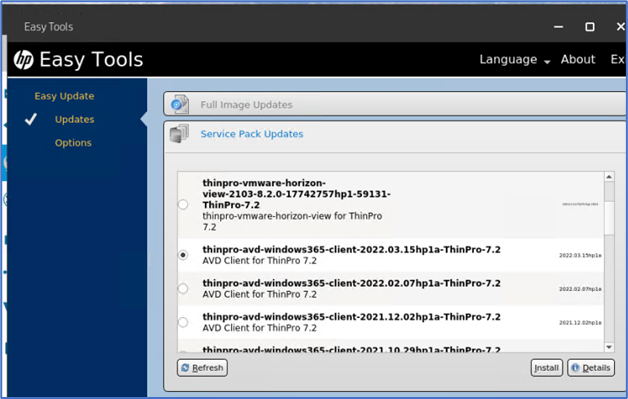 Once installed, reboot the device. After that you will notice that avd-windows add-in is available in component manager.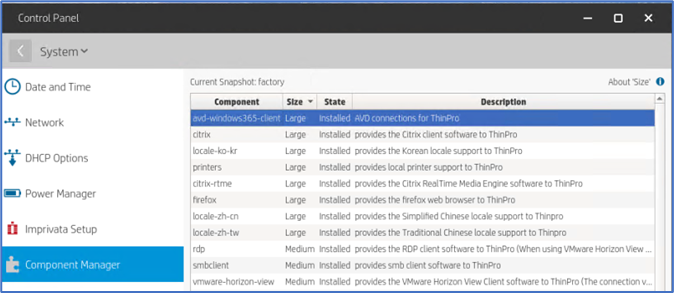 After that Search for "AVD" and launch "Create AVD Connection"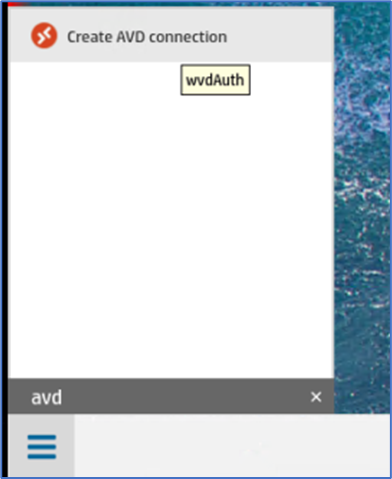 Configure AVD Configuration as below screenshot where need to specify Username, Password, Domain.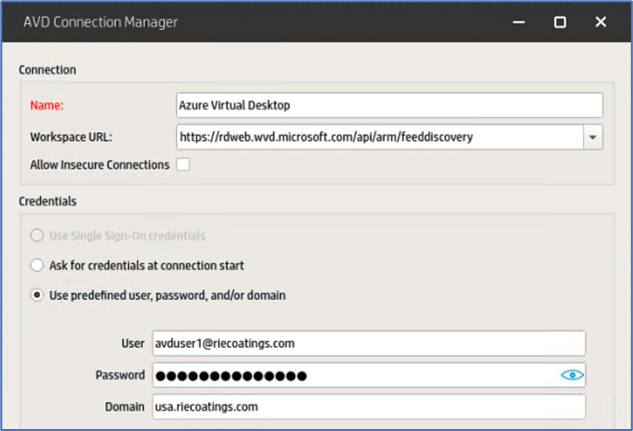 You can also specify additional configuration as Windows Size, Widge, Hight etc.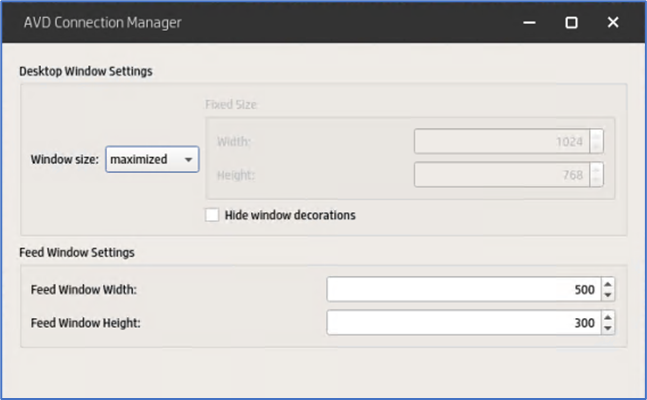 After that you will see an ICON on the desktop.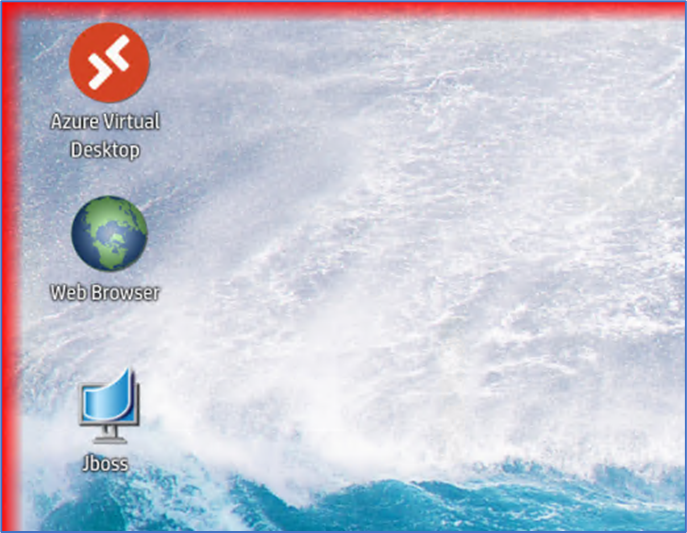 Launch AVD Connection, enter credentials and you will see the assigned Desktops, Apps etc.