Windows Server Essentials is a small businesses Server, typically those with a maximum of 25 users and 50 devices. It is designed to suit a small number of users and devices but also supports to expand the business for large deployments. Windows Server 2016 Essentials comes with many new features that greatly enhance the server capabilities for small businesses.
Integration with Microsoft Azure
Support for large Deployments
Azure Virtual Network
Azure Backup
Microsoft Intune integration
Pre-essentials for installation
Download ISO image of Windows Server 2016 Essentials
Installation of Essential Server is same as other Windows operating Systems.
Once installation is complete we need to go through following steps to configure Active Directory.
After the Windows Welcome page, the Configure Windows Server Essentials Wizard is visible on your desktop.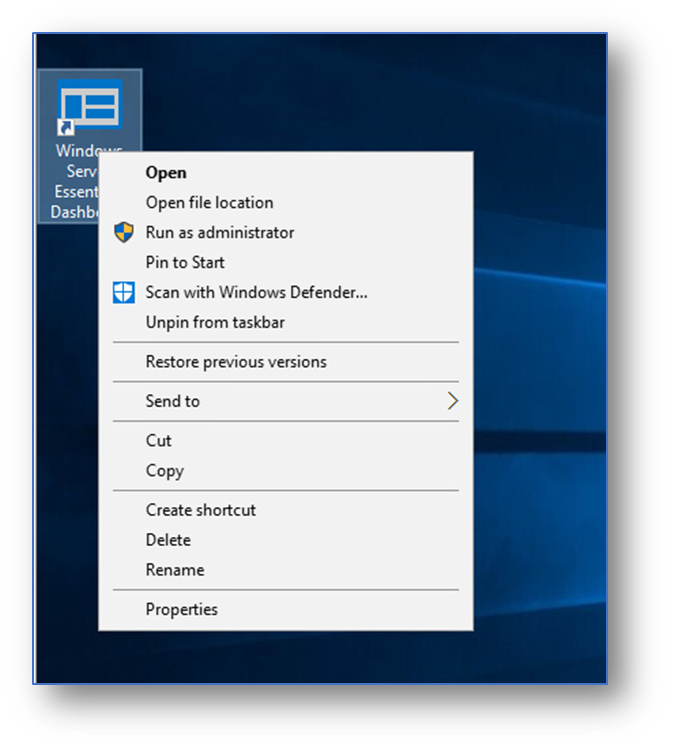 On the Configure Windows Server Essentials page, click Next.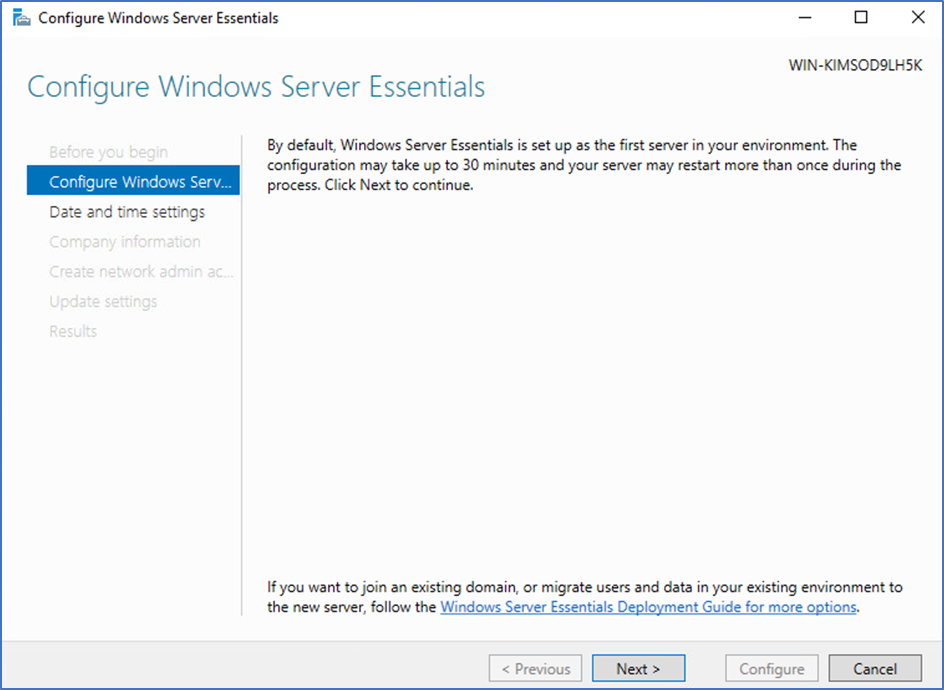 In Time settings, make sure your date, time, and time zone are correct, and then click Next.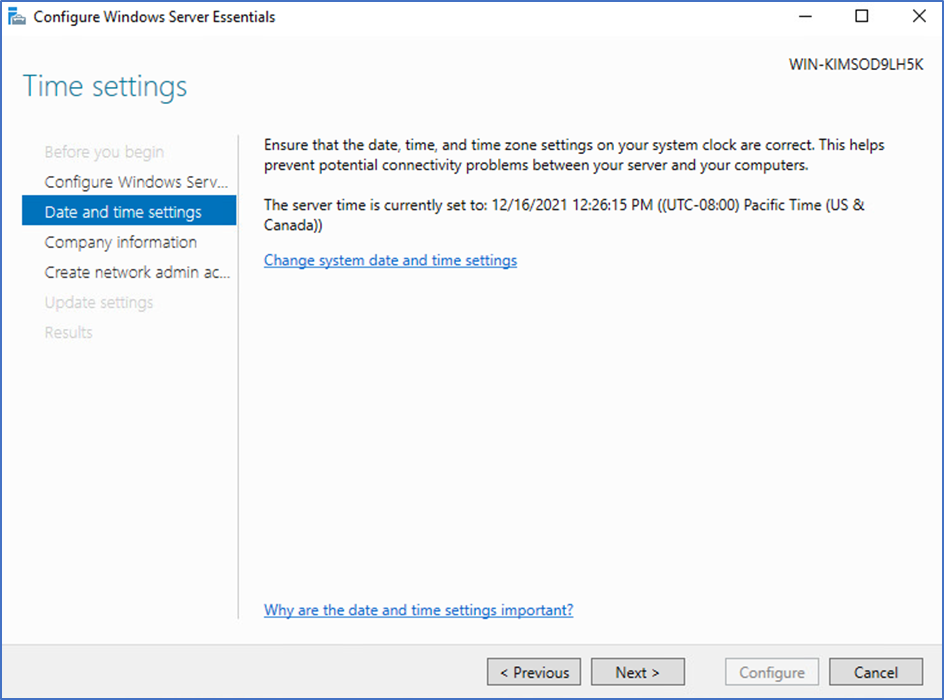 Enter Company information Test, and click on Set Full DNS Set and click Next.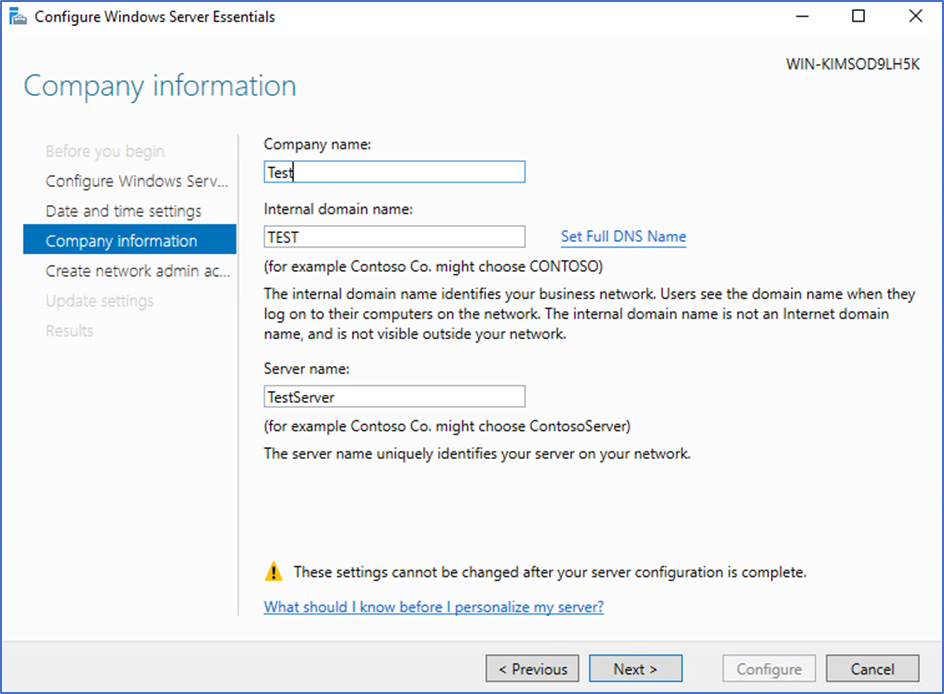 Click Next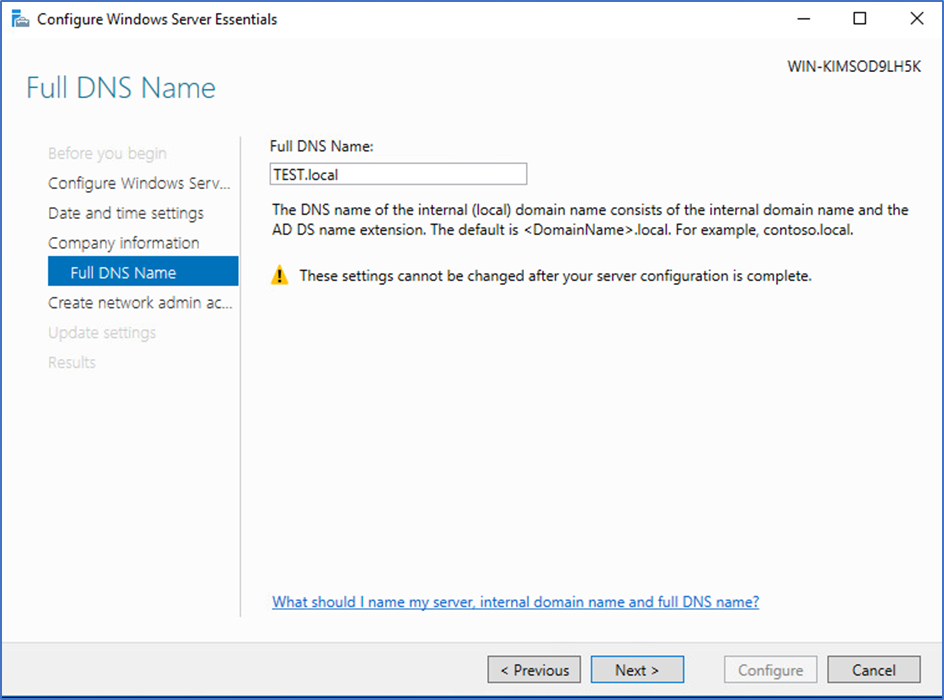 Type Username and Password.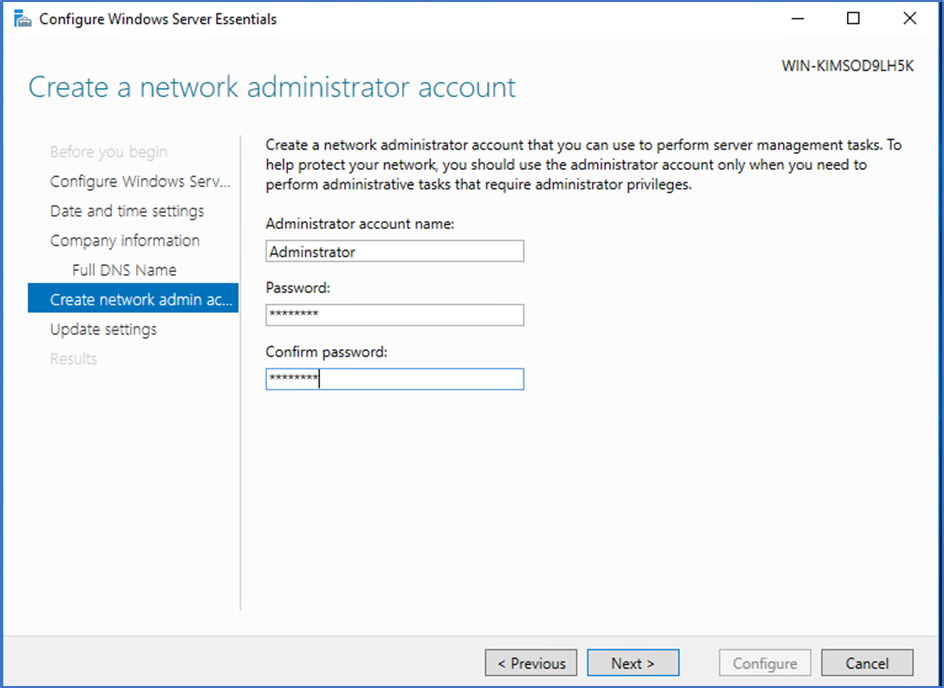 Select Use Recommended Settings and Click Next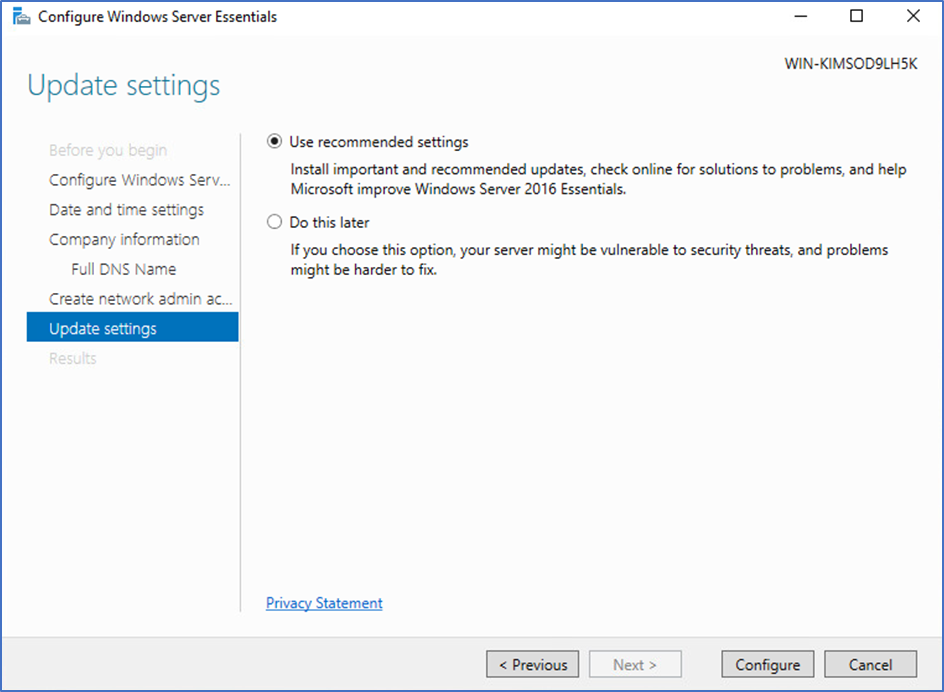 Click Configure and this will take few minutes to complete the configurations.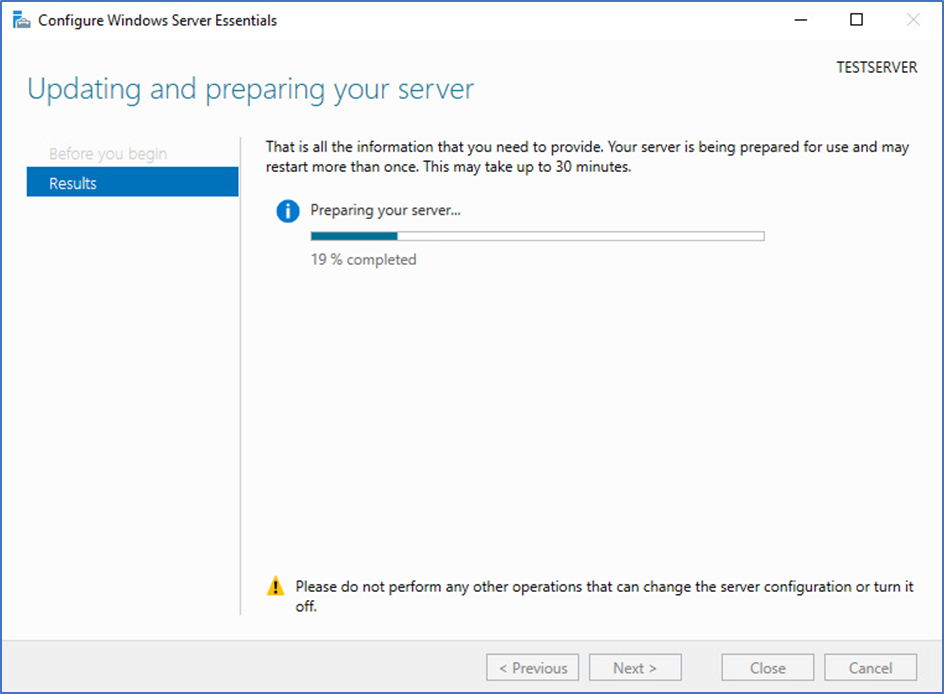 Once configurations complete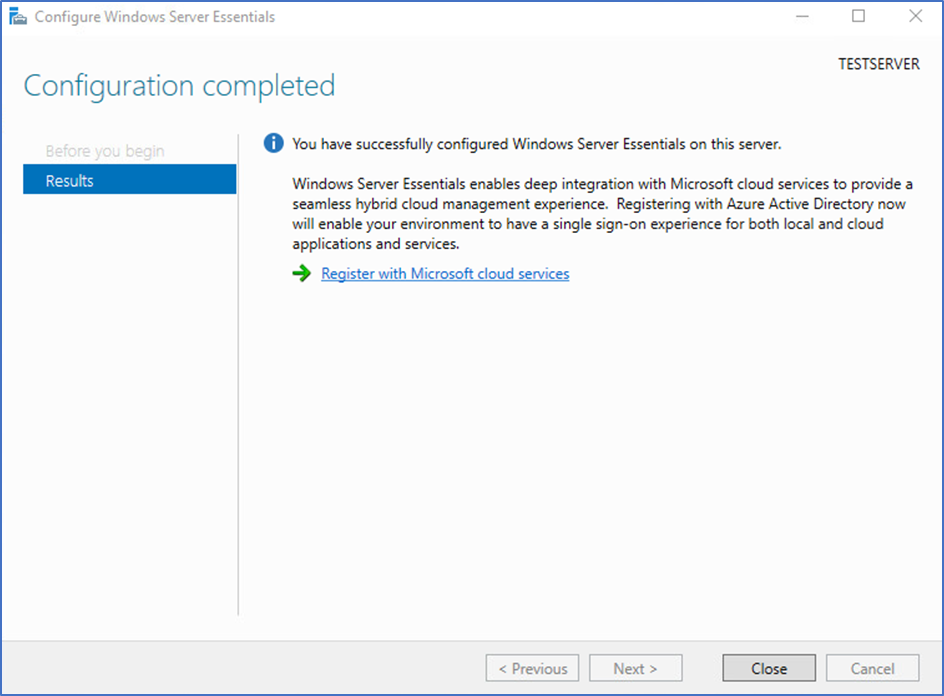 Server will reboot and complete the configurations process. After successful reboot logged in and open Windows Server as below: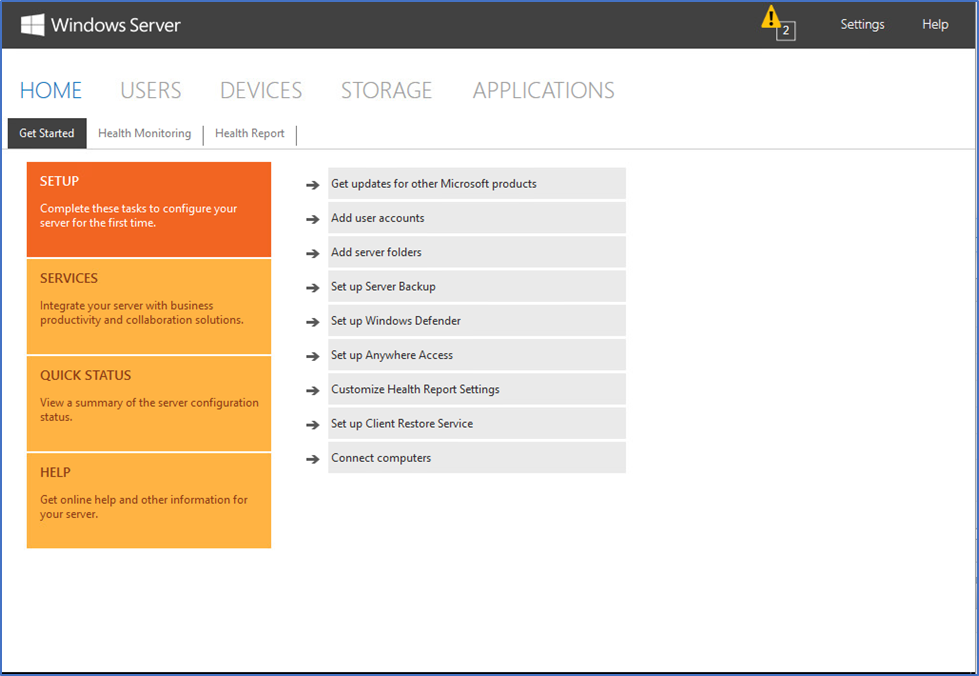 In one page we can create and manage Active Directory.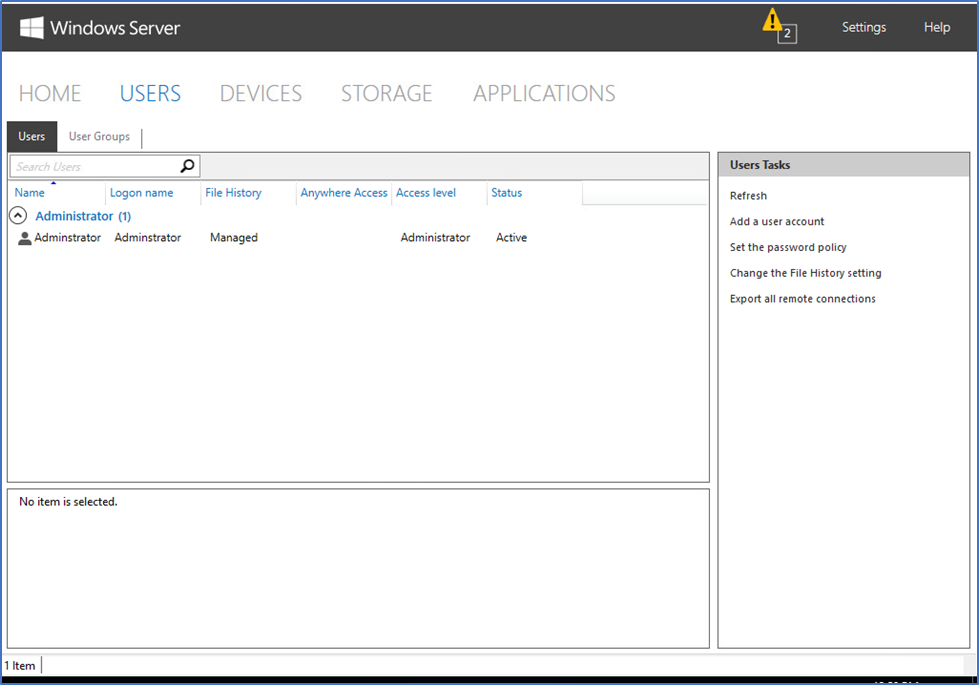 These are the simple steps we can follow to configure Windows Essentials Server, we just need to type the Company name and some default options to setup Active Directory.