In Today's world we get Spam Emails everyday and it is good to keep an eye on them and block them to avoid any security breach.
In this article I will show you how to check Malware Email logs and how to block Email addresses in Google Workspace.
First you have to login with an admin account on admin.google.com and on side bar go to Security>Alert Centre

2. Then Open any Malware message and a new window will open in which you can see the sender's Email address as an Actor, copy that Email address.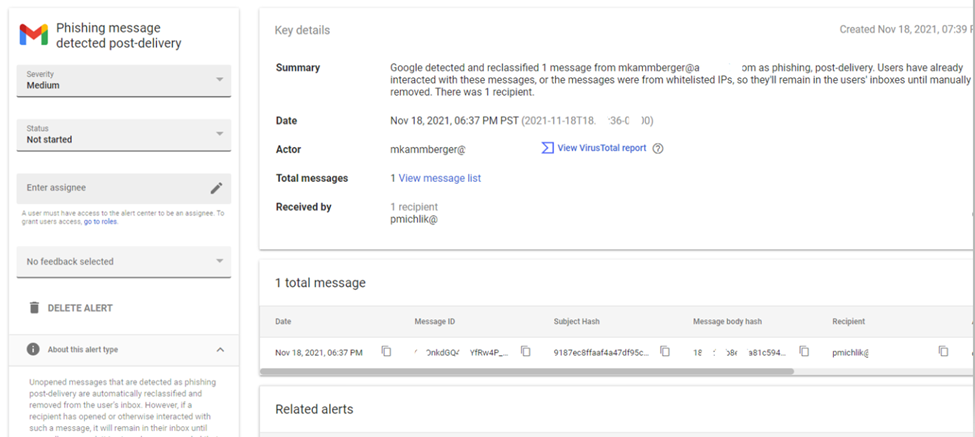 3.Again, go to the side bar and click on Reporting > Email log search. If you receive the alert recently then you just need to Enter the Sender's Email address in the "Sender" field and click on "Search" button. It will open the subject of that Malware Email and you can also find the source IP address.

If the Malware Email is older than 30 days then you need to Enter the "Sender's" Email address, "Recipient" Email address and Message ID, all these fields can be found in the Malware Email Key details shown in the above screenshot.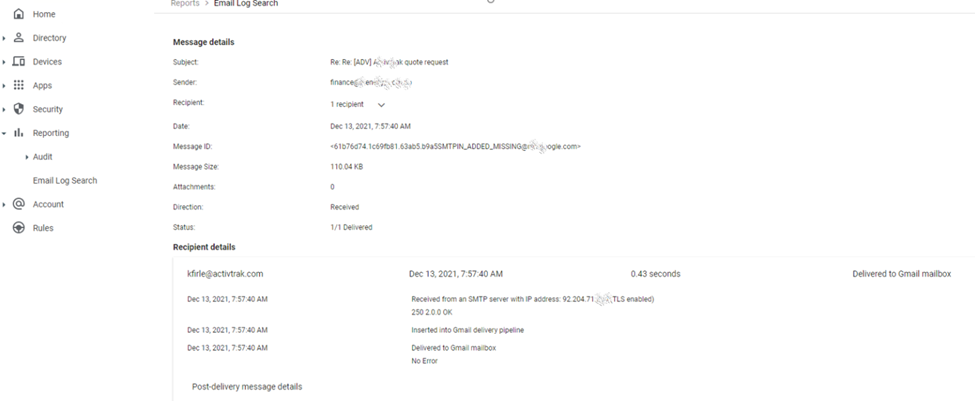 4. Now final step is to block that Email address if you confirm it is a Spam Email address then you need to click on Apps > Google Workspace > Gmail > Spam, Phishing and Malware then a new window will open in which you can add that Email address in the "Blocked Senders" list.

If you find this article helpful then leave a comment in the comment section below. Thank you for reading this article.