Default routing additionally lets you specify an account as a capture-all address. Catch-all conduct is configured with a default route installation to redirect messages for unrecognized users. Default routing to unrecognized users affects customers who do not exist, suspended users, and people with Gmail turned off.
You can course incoming messages with distinctive shipping methods. If your organization is the usage of Gmail most effectively, use direct shipping (the default configuration). Gmail delivers messages addressed to users, and to the recipient's inbox. Messages dispatched to users who are not in your area are removed. You can optionally install a trap-all deal for those misaddressed messages.
You can simply follow below steps to create default route.
Login to your admin account or reseller account as I am using reseller account and search for the customer or domain on which you want and click on it
Click on the Admin Console

After opening admin console, you can go to Apps> Google Workspace> Gmail

A new page will be open and look for the Default routing option

Click on configure if you don't have any default route and if there are existing route then click on add
If you want to create route for specific address, then choose Single recipient
If you want to apply route for the specific group, then you can choose group and add that group
If you want to apply that router on all user, then choose All recipient
I am applying on a single recipient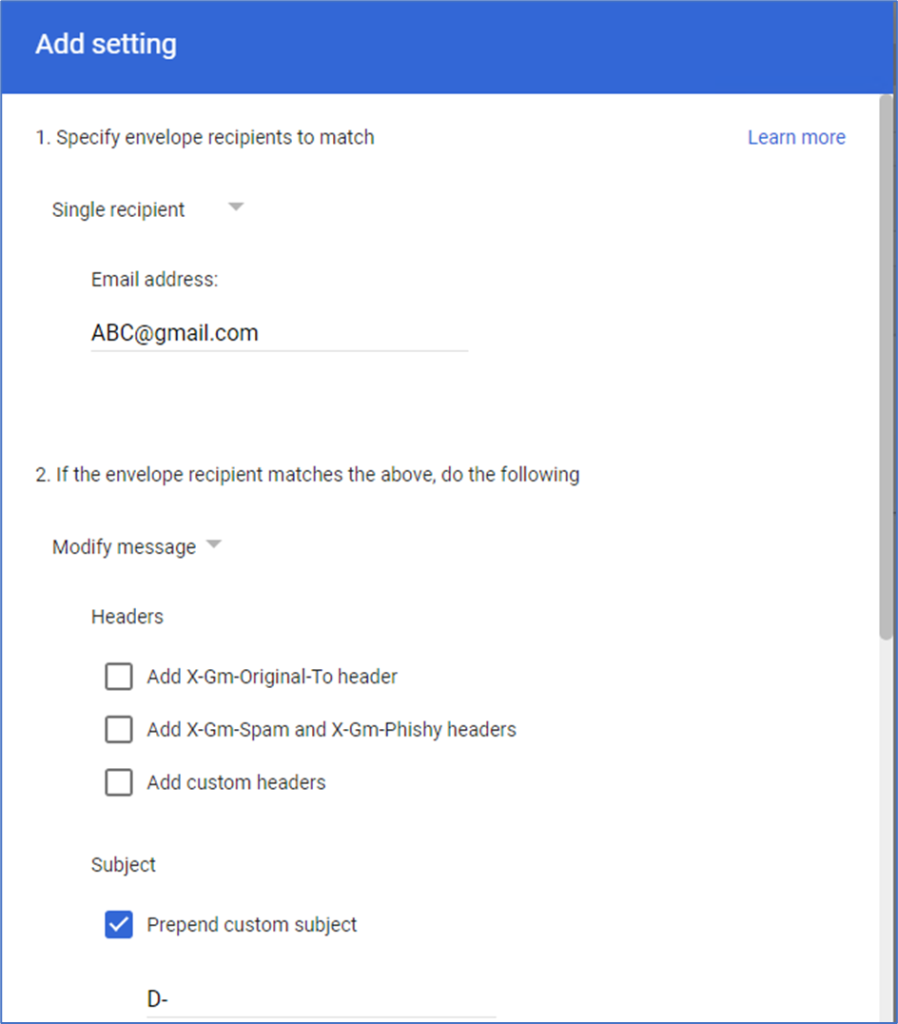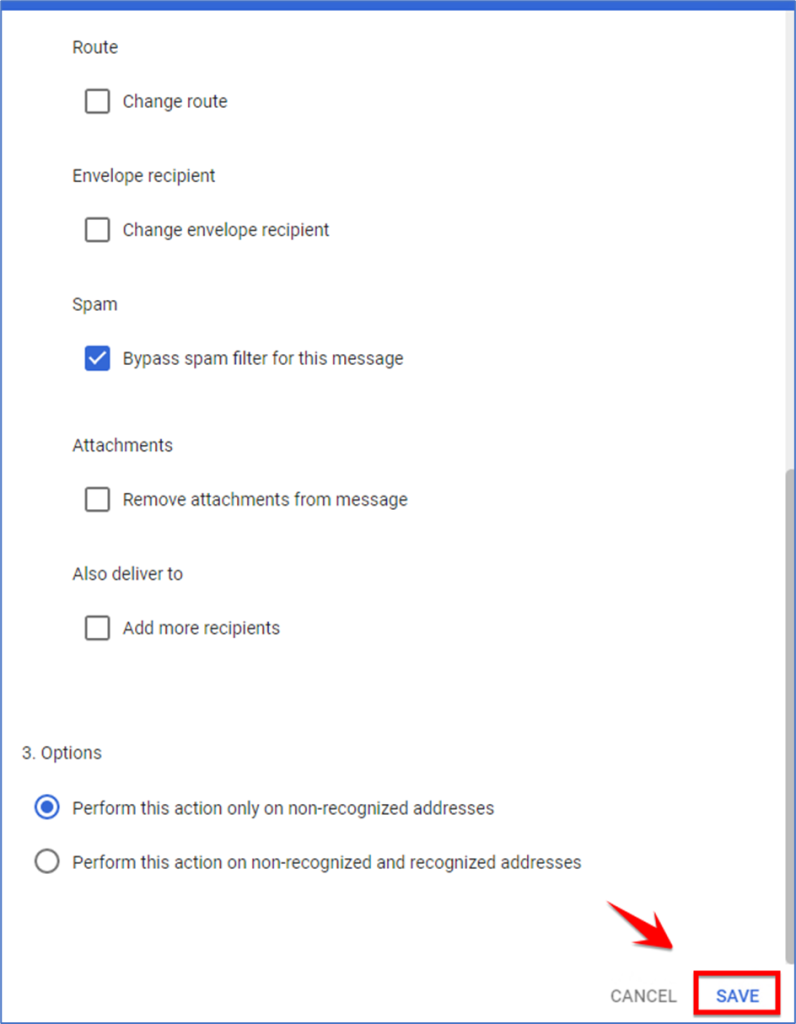 After that click on save and the default route group has been made Thanks 😊